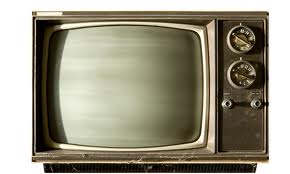 Like it or not, for better or for worse, these days television plays a role in the upbringing of most American kids. How much of a role that is, and whether it's a positive or negative one, is up to parents. While we certainly understand the motivations of those parents who choose to do without TV entirely, we haven't made that choice for our family, for a variety of reasons. For one, we feel that, just like guns and the internet, television is something that can be used for good AND for evil. TV can be a great visual learning tool for children. It can model behavior, teach valuable social skills, and portray positive and negative consequences for actions. It can also teach disrespect to parents, portray sin as something to be desired and lacking in consequences, and graphically show the worst in human nature.
So yes, we do allow our kids to watch TV, but we're very careful about it. We're not so much driven by the content per se, although that is certainly important, but by the values the show is trying to portray. For example, we don't automatically disregard a show simply because 'magic' exists on the show. However, if the magic is either too scary or glorifies evil, we won't let them watch it. Kids are more apt at discerning 'make-believe' than parents give them credit for, but when a show normalizes and models deviancy, that can be a big problem. There's a reason kids are so much more disrespectful to their parents and to adults in general these days, and it has a lot to do with the shows they watch! In that vein, we consider a show that portrays kids being disrespectful to their parents and not only getting away with it but benefiting from it in some way to be much worse than a show, such as Lord of the Rings, that may have 'magic' in it.
We'd like to go over a few television shows we choose to let our children watch, and a few we purposefully, prayerfully, and thoughtfully do not. If you choose to let your kids watch some of these shows, please know that we aren't trying to judge what you have decided to do for your family. Each child is different. Each family is different, and we recognize that a lot of these decisions are subjective. All that we would encourage is that you be sure to be aware of what that little box (or screen :)) is pumping into the minds of your kids when you aren't around. I'll bet all of us would be well served to reign in some of what our children are watching.
Christian children's shows
From VeggieTales to Boz, you can't possibly go wrong with Christian shows that are both entertaining and teach great values from a Christian perspective. Those two shows have had a special place in the hearts of every one of our children, and we have a feeling they'll be the same for our grandchildren as well!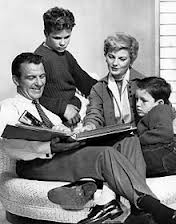 Leave it to Beaver
Leave it to Beaver is a real breath of fresh air, harkening back to a time when life seemed so much simpler. Sure, Wally and the Beav' do plenty of things they shouldn't, but they always seem to come around at the end and learn a lesson from their actions. They are respectful to their parents, who are portrayed as worthy, wise authority figures. Ward, the father, certainly learns his own share of lessons, but his role is never undermined, disrespected or diminished. Leave it to Beaver is a 'family movie night' staple for our family, and it's obvious from their smiles and laughs that the kids thoroughly enjoy every minute. The fashion and color (or lack thereof) may be out of date, but the values are timeless.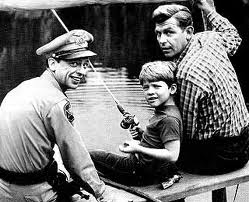 The Andy Griffith Show
This is another timeless classic with excellent values. The kids are just now getting into watching Andy, Barney, Opie & the gang, but they have enjoyed what they have seen so far.
Looney Tunes
Most of us probably have memories of watching Bugs, Sylvester, Yosemite Sam and Foghorn Leghorn yuck it up on the small screen, but sadly Looney Tunes is something networks rarely if ever show anymore. We're not completely sure why, but if it's because of political correctness – well, we never really cared for political correctness anyway!
Bonus – the kids have never eaten their carrots so well!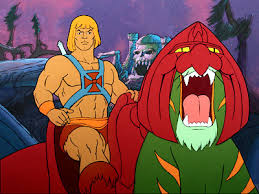 He-Man and the Masters of the Universe
Some might object to this one for various reasons (see my statement on magic above), but Kim and I both watched this as kids (and the corresponding show, She-Ra) and, well, turned out none the worse for wear. We'll chalk this one up to the nostalgia and fun of seeing our kids captivated by the same things that captivated us. Good is good, evil is evil and, bonus – they always have a little moral at the end of each show!
GI-Joe
Come on, who can resist this All-American classic? Watching Duke & the guys crush Cobra is just as fun for Nathaniel as it was for my friends and I growing up in the 80's!
Classic Disney
You name it – from Cinderella, Snow White, and Beauty and the Beast to old-school non-cartoon Disney classics like Davy Crockett and Treasure Island, you simply can't go wrong with much of any of this stuff. Just because the world isn't like it was during the days when princesses were princesses and chivalry was a behavior to be desired doesn't mean it shouldn't be!
Here are a few shows we do NOT let our children watch: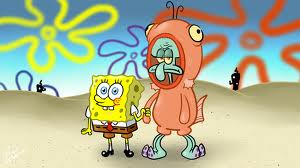 SpongeBob SquarePants
We understand that the adventures of SpongeBob, Potty the Parrot, Mr. Krabs & the crew on Bikini Bottom might appeal to kids all over the world, but we're not testing these waters on ours! We try to avoid shows that have dual-jokes meant to be understood by adults (you hear that, Shrek?), and we also try avoid fast-moving shows like this. Not only are the morals something we don't want our kids emulating, but these kind of shows have been proven to hinder abstract thinking, short-term memory, and impulse control in pre-schoolers.
Phineas and Ferb
Other than the fast-moving thing, this doesn't seem to be an overtly bad show. However, having one boy with three sisters, we figure a show about how the boys are constantly pulling one over on their sister (not to mention their parents) isn't something we need our son watching, at least right now.
Any of those fast-talking kid's shows
If we wanted our kids to be good at making loud, smart-aleck remarks that make adults (and parents) look like buffoons, we'd let them watch any of the various and sundry shows they make for 'kids' these days. Whether it's Nickelodeon or the Disney Channel, there aren't many non-cartoons made this side of 1990 that are worth watching, unfortunately!
We don't want to be overly legalistic, but it's our responsibility as parents to guard our children's hearts and minds to the best of our ability. We don't want to toss the baby out with the bathwater regarding television, but we also want to make wise choices as to what our children watch. Those choices may or may not be right for other families, but they've certainly served us well to this point. Netflix is a wonderful tool that parents can utilize in a variety of ways to control what their children watch. For example, every episode of classics like Leave it to Beaver, The Andy Griffith Show, and many more are available to watch in order, commercial free, on Netflix.
Related posts: