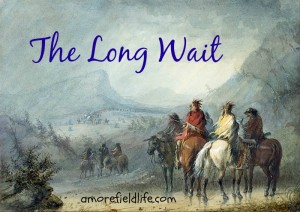 We started prepping, really prepping, in 2008. Although that was doubtless late in the game for those who 'saw it coming' in the 90's and proved it even more by not getting rid of their preps after Y2K fizzeled into nothing, the economic situation in 2008 made it more than just a hypothetical for us. It made it real, and whereas before we had just occasionally talked about someday doing a little prepping, it was then that we finally got serious about it.
Back in 2008, when the sky was the limit for gold and gas prices and truckers were threatening to strike, when the government was printing money right and left to bail out giant corporations while middle America paid the price, it was clear that government policy, despite lip service to the contrary, was aimed at doing what we had always feared, destroying the middle class and turning us into Brazil.
Has this changed? No, not really. They still want to turn us into a second world, if not third world country. They still want to destroy the middle class (all communists do, right?). Their policies still reflect this. But, back in 2008, didn't we all think it would happen just a little bit faster than it has? Back then, and a few years thereafter, we had Alex Jones and Gerald Celente, among others, along with the gold and silver brokers suddenly purchasing half the commercial slots on FoxNews, predicting economic apocalypse with more passion and certainty than John Hagee predicts Biblical ones. Heck, even Glenn Beck was getting on the bandwagon. Now, I like and enjoy listening to Alex Jones and Glenn Beck both (though they don't seem to like each other very much!), but I think they would both agree that, although the train is still moving in the same direction, it's moving a lot slower than any of us thought it would. Despite the fact that we certainly aren't in the bull market we were in prior to 2008, overall the country seems to be humming along quite nicely and looks to continue this at least for the near future.
Do I think that will continue indefinitely? No, I do not. If nothing else does, the staggering, impossible-to-pay national debt WILL eventually catch up with us. Do I WISH it would continue indefinitely? Yes, I do. I wish brave politicians with character would go to Washington, put the Federal Reserve out of business, stop the illegal (and most of the legal, for that matter) immigration, clean up the mess, reestablish liberty, and put us on the right track toward financial stability. I don't wish what's coming on anybody, anywhere, at any time. When it does come, to be completely honest, I hope my wife and I are dead and gone after long, happy lives together. Did you get that? I HOPE WE ARE WRONG. Period… or at least in this lifetime.
But wouldn't that make our prepping in vain, you ask? Of course, my answer would be no, and here are three key reasons why:
More time to prepare – The longer the wait, the more time we have to get ready, because we're FAR from anything close to that (although, as we know, being truly 'ready' is impossible!). I'd love to have the resources to buy a doomsday bunker in Montana somewhere with enough stored food to feed our family for a decade, but sadly, we don't. We do with what we have, and add to our preps as we can afford it. As far as we're concerned, the more time God gives us, the better!
More time to make our lives better – In the past, I've written extensively on how prepping makes our lives better, and none of those reasons have to do with the apocalypse. Of course, it always helps to save money, buy things we need, and improve our lives as much as we can, but there is also nothing we regret about grinding our own wheat and baking our own bread, cooking from scratch, eating healthier, growing some of our own food, saving money by buying on sale and in bulk, always having a full pantry, and learning basic, oft-forgotten skills like how to can, dehydrate, and sew. All of those things have made our lives richer and healthier, and we are all the better for having journeyed down this road, wherever it may lead.
More time to enjoy life – I think we can all agree that when the economy does crash, or a pandemic comes, or an EMP drops (please, neoCONS, stop baiting Russia – just STOP it already!), or GMOs finally make growing food impossible, even if it's 100 years from now it's going to be tough for everybody, even the best prepared among us. I don't know about you, but I enjoy my electricity and running water!
As Jack Spirko of The Survival Podcast says over and over, real prepping will makes our lives better, even if nothing ever goes wrong. Amen! Let's stay vigilant and keep prepping, but enjoy and cherish this long wait for as long as it will last, because Winter IS coming, eventually, and probably sooner than we want or think.
Related posts: