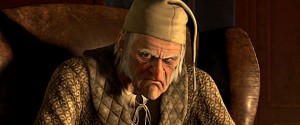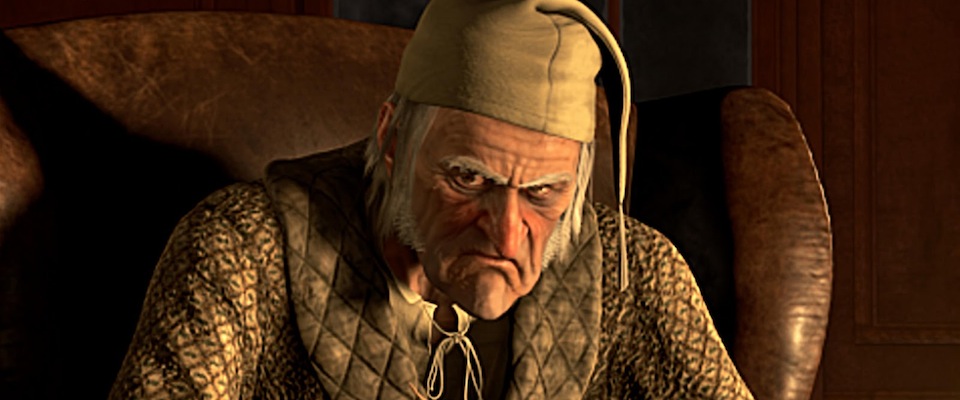 It's finally Christmas Day and, for the first time in weeks, I don't have anything pressing to do. The sad thing is, I'm all alone… well, if you don't count the coughing, feverish, fluid-spewing three-year old I just put down for a nap after praying a silent prayer that she would actually fall asleep instead of calling me for something every five minutes ("Daddy, I need ice in my water. Daddy, I need my pink bear, not my white bear, but the PINK one. Daddy, I need the princess music, not the Veggie Tales…"). The conversation isn't exactly stimulating, nor is this what I had in mind after the seemingly countless hours of sheer, unadulterated WORK that always precludes this 'merriest' of holidays.
This ain't your childhood Christmas, folks, especially if you have kids. If you aren't there yet, trust me, you will be. You'll be right with me when I say, "Christmas is not for me!" It all starts with what has, in my fatherhood years, become my favorite holiday (besides Father's Day, of course!), Thanksgiving. Who can beat two days off, no shopping (at least for us guys), lots of delicious food, football, and fellowship, right? But it's all a tease and, sadly, from the moment they start playing the same Christmas music over and over until you're ready to stuff the radio down Santa's beard, it goes quickly downhill from there. The Saturday after there's the hours of hauling decorations upstairs, the cleaning, the sorting, the deciding which decorations go where, not to forget the kid-mandated outside decorations (thanks, honey, for giving them THAT idea! I never had decorations outside when I was a kid, even if we did live in the woods!).
Not long after we FINALLY haul the last empty box back to the basement and vacuum up the plastic greenery, glitter, and broken decorations (thanks for the 'help,' kiddos!), it's time to participate in the various parties, get-togethers, parades, plays, and programs, each of which are, to be fair, cool and fun in and of themselves, but when combined with everything else can make for an exhausting season.
There's the endless treat-making that comes as a result of having a wife who loves to bake and is good at it. After all, we can't disappoint all the neighbors, kids' teachers, co-workers, and family members who count on us to add an inch or so to their girth, right? After seemingly cooking, freezing, sorting, tying, and packing until I can see the bone on my fingers, by the time I've resolved to stuff any other cinnamon rolls I see down my wife's stocking and pull it over her head, we're finally finished with that part of this 'most wonderful time of the year.'
Then, it's time to wrap presents, the countless, never-ending, parade of presents for almost everyone in our lives, or at least the ones who didn't get a bag of treats. I long ago convinced Kim to buy the giant bags for the kids instead of wrapping every present individually, but by the time we sort through the presents, some of which we've pre-bought the Black Friday before last, and decide who is getting what and how each one is going to be wrapped, labeled, and organized, I'm ready to find a ribbon thick enough to hang myself with. And we haven't even started wrapping yet!
During the endless hours of baking, cleaning, decorating, wrapping, and all the other work activities that have finally culminated in me sitting here, in a chair, alone, typing a blog post instead of fellowshipping with family, I had at least told myself that I was working TOWARD something, that there would be a time when we could all finally sit down and enjoy some doggon Christmas CHEER, dang it! There would be a time when we could finally eat someone else's food, open presents from someone else, drink lots of punch and kiss my wife under the mistletoe while the kids danced around the Christmas tree, or something like that. That's the way it plays out in the movies, right? Well, apparently not in real life, unfortunately, and especially not with a sick child snotting and hacking goobers between episodes of Barney (thanks, Netflix!).
I'm actually writing this because the above is how I FEEL. It's selfish. It's immature. It's childish, but by the time Christmas is over and we finally lay the decorations to rest in the basement, I'm ready, so ready for it all to be OVER. And that's sad. The day we are supposed to celebrate Christ's birth, mankind's chance at redemption, at spending an eternity with a God who made us and loves us enough to become one of us, I'm pouting because His birthday didn't go my way. Wow…
I know what Christmas is about, I really do. I'm reminding myself even now, as my wife and three healthy kids eat it up at her parent's house. Now, to be fair, I took the kids to my parent's last night while Kim watched our youngest – but it just isn't the same unless we're together – you know, mistletoe and all that…
I NEEDED to write this blog post, if only for myself.
This morning we woke up to find the kids (except our youngest, of course, who kept us up half the night and was now calmly sleeping in our bed) sitting around their presents, but they hadn't touched a thing. They had big grins from ear to ear. I sat on the couch and read the Christmas story with the help of our two oldest. We prayed, thanked Jesus for our family and for sending His son, and I videoed the kids tearing into their presents, symbolic of the Present God gave us. For a few minutes I forgot about Kim not making it to my parent's last night, about me not getting to go to lunch at hers, about our sick munchkin who turned out to be healthy enough for presents after all.
For a few minutes, I got wrapped up in just how happy and thankful our kids were, at how Christmas is still full of so much wonder for them. And it was then that I finally realized something…
Christmas isn't for me.
It isn't for you either.
It's for Christ, and for the children He so enjoyed spending time with while He was here.
My parents went to a lot of trouble to make sure our childhood Christmas memories were filled with joy. As far as I know, they didn't complain (to be fair, they didn't have blogging back then either!). The memories our children have, even of some stupid outdoor lights, are up to us to create, nurture, and protect, so they can someday do the same for their kids. There will be a time, all too soon, when there are no longer children on our living room floor to tell about Jesus and unwrap the gifts we give them. Until that time, I need to stop complaining and enjoy even the stressful moments of this wonderful life God has given us.
After all, thanks to an ever-merciful God, Father's Day, my birthday, and Thanksgiving are just around the corner!
"Suffer the little children to come unto me, and forbid them not: for of such is the kingdom of God." Mark 10:14
Related posts: