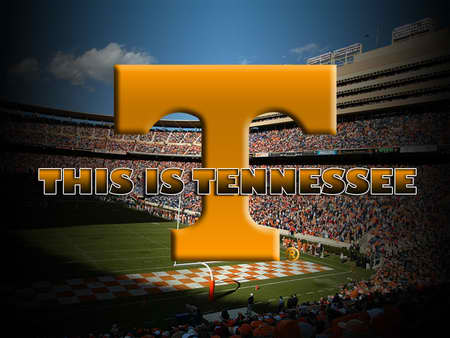 Certainly, these days, sports are a higher priority to many than they should be. The 'bread and circuses' that so kept the Romans ambivalent and even acquiescent to tyranny are just as alive today as they were then. The same guys who look at you funny when you make the mistake of using words like 'devaluation,' 'debt crisis,' 'sequester,' 'quantitative easing,' and 'Federal Reserve' could probably rattle off what team won the last 10 Super Bowls and BCS Championships, as well as how far along their college team is in recruiting that coveted in-state 4-star linebacker.
There's nothing wrong with knowing and keeping up with those things, of course, but some people should be told – hey, there's a real world all around us filled with real issues that, if they don't affect you personally now, certainly will before it's all over! All that said, sports, properly balanced, can play a fun and fulfilling role in our lives. They teach us sportsmanship, fellowship, teamwork, fitness, discipline, and so much more. They allow us to act out our primal instincts of 'us vs them' without actually sharpening a spear and killing somebody who lives 'way yonder' so we can steal their food, burn their houses down, and take their women and children as slaves. I, like you, would certainly prefer the occasional mattress-burning redneck to all that carnage.
There's a lot that goes into what sports teams we like – geography, life experiences, familial preferences, exposure, friends, and even our own personalities. I grew up not liking sports a whole lot at all (I was more of a chess kind of guy, minus the pocket protector…), but gradually, over time and under the influence of my father and my friends, by the time I was in the latter years of high school I came to become a pretty passionate Tennessee Volunteer fan.
Then I had a son, a son who I assumed would, through the process of osmosis (apparently), become a Tennessee Volunteer fan too. But, like many of the plans of mere men, mine went horribly wrong. Much to my chagrin, through the seedy influences of some of the more shady members of our church (you know who you are), my son became convinced at the age of six that he was a Virginia Tech fan.
(Those who live in this area will understand, but to those of you who do not, VA Tech is 2-3 hours to the north of here, and UT is 2 hours to the west. It's not uncommon to find fans and apparel supporting both schools all over the place. While many support both local schools, many more, however, only like one and despise the other. This, IMO, is how it should be. Amen.)
And so, two years ago, I was 'stuck' (no offense, buddy) with a VA Tech fan for a son. We like to kid each other in our family, and Nathaniel, knowing full well that I didn't approve, loved to give me a hard time about it. That was cool. I could take it. We even bought him some VA Tech shirts to wear, but the sight of him wearing maroon was almost more than I could bear.
My wife and I decided not to encourage it, but not to suppress it either. Sure, I briefly considered banning anything maroon and certainly anything with any sort of 'Hokie' on it (what on earth is a 'hokie' anyway?? No, don't tell me – I don't care) from the premises of our house, but I felt like this wasn't an obedience issue (there's that balance thing), and besides, I had a plan. 🙂
For two long years my boy wore the maroon and burnt orange. For two long years my boy had himself convinced that he was a fan of the 'Hokies' of Virginia Tech. For two long years I lived in tyranny under my own roof. It didn't help that, during those years, Tennessee had an inept coach who managed to constantly snatch defeat from the jaws of victory. After another Tennessee loss, my pint-sized pal was sure to remind me how bad they were and how Virginia Tech would have beaten them and Alabama or whatever other team they played. Never mind that VA Tech had just lost to some soft ACC team themselves that week – that doesn't compute to a 6-year old who just wants to give his dad a hard time. And give me a hard time he did, until I decided to do something about it.
My good friend (and fellow UT fan), you see, has a son Nathaniel's age. They love to play together, so when we decided to take our sons to Neyland Stadium for the UT vs Missouri game this past November, my then eight-year old VA Tech fan son was hardly inclined to refuse. I'll never forget the look on his face when he saw 100,000 orange-clad screaming fans that crisp Autumn day.
It was a good, fun game to watch too, right up to the end. And even despite the fact that Dooley tossed that one away too, as per usual, my boy got to see a competitive, ball-moving UT team, thousands of passionate fans, awesome traditions like the team 'running through the T,' and, basically, what being a college football fan is all about. On the ride back, that evening, and even the next day, I didn't push the issue. I just watched him and waited…
On Black Friday after Thanksgiving I took advantage of a special UT sale and acquired cheap tickets for the four of us to two basketball games – vs Mississippi State and the last home game vs Missouri. Nathaniel was pretty quick to be excited about making those trips with his friend, given how much fun we had at the one before. The MS State game found UT a heavy favorite, and Nathaniel found himself easily enraptured by the boisterous crowd and jolly atmosphere of this relatively easy win.
After that, he started wandering in while UT games were on TV, checking the score, asking how they were doing, staying longer and longer. It wasn't long before he would ask me when the next game was on and if he could watch it with me. If it was too late, he would ask me the score the next day.
When the time came for the Missouri game, UT was coming off a pretty good roll after a 30 point thrashing of Kentucky and a big win against top 10 Florida. The excitement was palpable, and Nathaniel felt it as much as any of us. In fact, when UT would score a basket I sometimes had to calm him down because he was screaming so loud. I think it was this game that made him a real fan.
The next day, I saw Nathaniel looking at me quizzically. I asked him what was up, and he said, "You tricked me, Dad."
I smiled, not yet knowing what he was talking about but knowing he was going to tease me somehow. "How so," I asked.
"You got me to like Tennessee!"
"Oh, you like Tennessee?" I asked, with a big grin on my face.
"Yes, I do, and I'm not sure how you did it but I know you must have tricked me."
I tried to explain that it wasn't a trick, that there were a lot of factors, things that go much deeper than we think, that make someone a fan of a particular team. Sure, sports aren't important in the long run, but they do have a lot to offer as long as they kept are in perspective, and being a fan of the same team as your Dad could, in actuality, be a pretty cool thing.
A few weeks later his mother asked him to sort through his T-shirts and pick out the ones that were too small or he didn't like anymore. When he came across the VA Tech shirts he had and tossed them in the sale bin, I don't think I could have been any more proud.
Related posts: