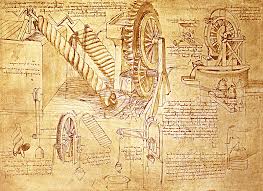 Some inventions change the world – electricity, the internet, indoor plumbing. Others, well, might not be quite as earth-shattering as airplanes, flat-screen TVs and smart-phones. They fly under the radar, unbeknownst to most people, but they have the potential to change the lives of those willing think outside the box and give them a try. As a family, we like to pride ourselves on being willing to try almost anything (within reason, of course… no crack cocaine for us thank you!), so when we hear or read about a product that we think we'll enjoy we often don't hesitate – Amazon.com, here we come!
Here are a few products we have used for at least a year, products that have changed our lives for the better – whether it's saving money or just making our lives easier!
1.) Deodorant stone –
Being an oily skinned hairy guy of ¼ Sicilian descent, despite the fact that I showered every morning (and some evenings!) and lathered on antiperspirant like tar on a leaky roof morning, noon, and night just to keep the stench at bay enough so my wife could come within arm's length, it still somehow wasn't enough. I tried everything – Old Spice, Arm & Hammer, shaving my armpits (OK, kidding!) – but it still seemed like every time I did anything the least bit strenuous, like pushing a pencil at my desk, I would get enough B.O. under my arms to drive a skunk away. The odor of the so-called 'deodorant' merely co-existed with the scent, enough to stain my clothes but not enough to actually eliminate or even mask the smell.
Normal deodorants and antiperspirants are not only mostly useless, but the parabens and skin-absorbable aluminum are potentially cancer-causing. Enter the Le Crystal deodorant stone. We read about this in a health-magazine and decided that trying anything was better than divorce, 😉 so why not give it a shot? It took me a day or two to figure out that you had to wet it first and apply it right after your morning shower to every possible part of the underarms that could potentially harbor bacteria. The deodorant stone is actually made up of a compound called potassium aluminum sulfate (alum), a natural mineral salt made up of molecules that are too large to be absorbed by the skin. It works by forming a protective layer on your skin that inhibits the growth of odor-causing bacteria.
And boy, does it work! I still get a little stench now and then, especially if I've been working in the yard all day or something of that nature, but the difference is absolutely amazing. Not only is it nice not to have to sleep on the couch, but the money we save (my wife has started using it too – we've used one $11 stone for the past two years or so) has made this change one of the most worthwhile ones we've ever made as a family.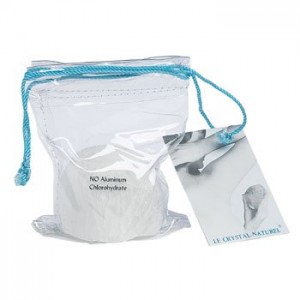 2.) Toilet bidet –
For some odd reason, people either laugh hysterically or become palpably uncomfortable when I try to tell them how awesome our bidet is. I have no idea why, but I'm a true believer and I just have to testify – there is no product out there that makes going to the bathroom so refreshing and just plain easy as a bidet. We're not talking about a gazillion dollar European style bathroom construction modification here, but rather a $60 piece that even a mechanical idiot like myself had no problem installing. My wife was skeptical on this one at first, but she's come to love ours just as much as I do. The kids? Well, they are getting more and more used to the 'squirty potty' all the time, especially the older ones. Our youngest, Grace, is still a bit unsure (to say the least), but I suspect she'll come around.
Not only do we save a TON of money on toilet paper, but we actually come out of the bathroom feeling refreshed and truly clean. We bought Dr. Mercola's version, and he lays out even more great reasons to get one in this article. This certainly has the Morefield seal of approval (for what that's worth!)… trust me, once you go bidet, you won't EVER want to go back!
3.) Feminine hygiene cup –
I'm not going to say a whole lot about this one (especially given my gender!), but my wife has used one for over a year and really loves it. She came across them at EarthFare and decided to give it a try. I'll quote myself from an article I wrote about these topics for NaturalNews.com last year, "Disposable tampons are not only laced with dangerous chemicals, but they also cause dryness and leave fibers behind. The daily risk of 'toxic shock' is well known, but most women do not consider the long-term risk associated with internal exposure to chlorine dioxide, chemically processed rayon, GMO cotton, and other potentially dangerous chemicals and ingredients. Further, disposable feminine hygiene products contribute billions of units a year to our landfills and oceans. A reusable cup is safe, effective, and can last up to 10 years."
4.) Vitamin D –
Vitamin D is by no means a new discovery, but we're learning more and more about how it important it is to overall health. Most people know that taking vitamins is important, especially given the fact that the food we consume, especially non-organic food, is becoming less and less nutrient-rich. But taking incredibly higher doses of Vitamin D than the typical government recommendation allows, especially during the winter when it's hard to get enough sunlight, has had a huge effect on our family. We get sick MUCH less than we used to. Normally I would get at least one or two bad colds each winter. Now it's very rare that I get a sniffle, and if I do it's very mild. Additionally, our skin is healthier and much less dry and chapped during the winter. Vitamin D also has amazing long-term health benefits that are worth exploring. I'm not a doctor and I don't even play one on TV, but it's worth it for yourself and the well-being of your family to look into optimizing your vitamin D intake.
5.) HappyTot pouches –
Hmm, deodorant stones, bidets, feminine cups, vitamins, and… HappyTots! Yep, that's a good one to end it on. Kim and I both wish we had discovered this amazing product before our first progeny saw the light of day, but unfortunately HappyTot is something only our last two children have had the joy of experiencing. HappyFamily (the makers of HappyTot) makes a power-packed pouch full of vegetables, fruits, antioxidants, super-grains, fiber, and protein – AND free of GMOs! They are portable, easy and fun to eat, healthy, and not only do they taste great to kids, they really, truly taste good. Try a dab on your finger (you'd never do that with ordinary baby food – yuck!) and you'll figure out why your one year old will scream for a 'pouch' anytime it's dinnertime on the go.
Even if the kids are under-the-weather and don't feel like eating anything at all, they'll still down a HappyTot. It feels good to know they are getting those nutrients even if they aren't feeling well.
There are certainly more, and these are by no means earth-shattering, but they have made a HUGE difference in the everyday lives of our family, and I think they will for yours as well.
If you enjoyed this article, please consider helping us grow our Facebook page and/or sign up up for our email subscriber list!
Related posts: