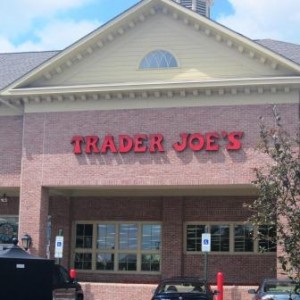 Long distance relationships rarely work. Two compatible people from two places meet at some cool, romantic place like Paris or Naples. Maybe he's there for work and she's a student doing a year out of country, but any narrative will do. A spark ignites and burns strongly. For a lingering time both hapless lovers fool themselves into thinking this thing just might work. Maybe he can quit his job. Maybe she can enroll at another school. Maybe, just maybe, they can work this thing out. Hope rises, briefly. But, inevitably, when one or both figure out that their attachment to home is stronger than even the preternatural forces of wistful temporary romance, hope adjusts downward. If they can't be together, maybe they can carry on a long distance relationship… I mean, seriously, do I really need to go any further? We all know how that ends because this is real life we're writing about, not some romantic comedy.
But what if your long-distance relationship isn't with a person? Sounds crazy, right? Maybe so, but our family has just such a relationship, with a store. Not just any store, but simply the bestest, most awesomest store in the whole wide world, Trader Joe's!
Before we even set foot in a Trader Joe's store, we had been flirting with it for some time. A family we house-sit for have stopped there on occasion during their travels to pick up some raisins, trail mix, or granola. When that stuff first hit my mouth it was love at first taste – absolutely the best trail mix I had ever had, and organic to boot! Kim tried it and was hooked right along with me. I looked at the label – what was a Trader Joe? After researching and reading so many rave internet reviews, we vowed that if we ever saw one of those stores we would stop in. They don't expand aggressively, and are usually located in large cities or tourist areas. Our small town in East Tennessee, unfortunately, doesn't quite fit the bill.
Our first opportunity came about three years ago while on vacation in Williamsburg, VA. We were driving down the road innocently enough, headed to dinner. Kim looked to the left and squealed – there, like a lighthouse on a hill, beckoned a big brick building with bold red letters – Trader Joe's. We felt like Muslims finally making it to Mecca. Needless to say, dinner was delayed.
The romance took off from there like a rocket to Mars. We were in that store literally every day of our vacation. We tried the chips, the salsa, the BBQ sauce, the various kinds of organic juices and lemonade mixes. We tried the fruits, the milk, the vegetables, the cheeses. We strolled the aisles and sampled whatever they wanted us to sample – hey, we were in love so who were we to question? I don't think we have ever tried an item with the Trader Joe's brand that wasn't an absolute taste-bud popping bite of awesomeness. And the prices are so competitive – usually you have to pay more for organic, and we do because it's worth it in so many ways, but it's truly never been as cost-effective to avoid GMO and nasty toxins.
Then, like most vacation romances, we realized this one would have to end. Frantically, we searched the internet for a Trader Joe's close to us. The closest one was four hours away, in Nashville. Drat! Frantically, we filled bags upon bags of items to take back with us to Bristol. We considered renting a U-Haul so we could fit more, but decided that might be kinda crazy. We drove back home with our bags of goodies, carefully rationing them out over the next year like MREs on a submarine. We didn't know when we would make it back, if ever…
But, three years later, we finally did. As I write this we are returning from a Busch Gardens, Williamsburg getaway we were able to book with my parents. When we walked into that Trader Joe's, it was like we had never left. It didn't change. It didn't get bought out by another store. It didn't burn down. It was there, just like it was three years ago, waiting for us. Oh I'm sure other customers have been in and out of that place since we were there last, but the staff treated us like old friends.
Of all the retail and grocery stores in all the land, there is no staff as friendly as the staff at Trader Joe's. It's clear they hire based on personality and propensity toward customer service. Every one of them, no matter what they are doing, looks like the enjoy being there, enjoy interacting with and helping the customers. We were on vacation during our Hannah's birthday. We stopped there to pick up a cake or cupcakes so we could celebrate with her after dinner. One of the staffers noticed Kim picking up one of the boxes of cupcakes. He came over and made a recommendation or two (he even mentioned one that we probably wouldn't like), then asked her if she wanted to try a sample. We did, eventually deciding on the peanut butter chocolate. When the staffer overheard us talking and realized that it was Hannah's birthday, he marked through the UPC symbol and told us it was on the house. Now obviously that is not something we expected or would even expect again, but needless to say, we were pretty impressed.
As we head home from Williamsburg, VA our trunk is again loaded with bags from Trader Joe's. Fortunately for the kids, we were able to fit them in. Busch Gardens was awesome. Water Country was grand. Trader Joe's was like a favorite shirt that gets lost, then found again – exhilaratingly comfortable, so familiar yet new again. This is one long-distance relationship that truly works. Hopefully we'll make it back again soon, sooner than three years anyway. It'll be there, just as it was this time, with old classics and plenty of new, exciting, healthy things to tempt our taste buds. Feeding our family healthy food has never been so fun!
Notes:
1.) We do leave with one ray of hope we didn't have before – the manager told us they might open a Trader Joe's in Knoxville, TN, 2 hours from us. That would be a day trip worth taking!
2.) If you haven't yet, please 'like' our Facebook page by clicking the box to the right!
Related posts: