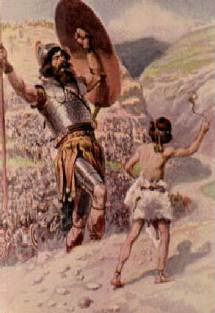 Isn't it amazing that God not only cares about and answers the big prayers, but the small ones as well?
Let me back up…
With nothing but a willing heart and (let's just say) rec level basketball experience, I had the tremendous honor of being asked to coach my son's UpWard basketball team. Believe me when I say it was because they really didn't have anyone else. Imagine, nine spirited first and second graders depending on me (and my partner, another Dad who, like me, has never coached) to guide them to the promised land which, in UpWard, is defined not in wins and losses but learning the basics and improving from week to week (and, of course, learning about Christ and Christian character – the best part of UpWard!). We did our best, but we felt pretty inadequate.
UpWard games do not keep score. It's a good thing too, because we would have lost every game, most of them by huge painfully embarrassing margins. We were blessed with awesome kids with great attitudes and we thoroughly enjoyed coaching them, but there were no true playmakers on our team. Playmakers, you ask? But this is first and second grade, you say. That's what I would have thought too, until we actually started playing a schedule that would make most Big East college teams tremble with dread. There were sons of former NFL and NBA players, high school coaches' kids who came out of their mother's womb and had a quick cry before dribbling a basketball from the operating room to the nurse's station, kids shorter than my kneecap doing fast breaks and finger rolls that would make Kobe Bryant look twice, kids 5 feet tall in their fourth year of second grade (or so it seemed) palming the rock and slam dunking with ease…
OK maybe I exaggerate, but only a little! Our little Davids really did face some highly experienced and pedigreed (yes, even kids of NBA and NFL players!) Goliaths. Case in point – my son, Nathaniel, has never played organized basketball. Before this season started he was lucky to sustain more than two dribbles before the ball hit his foot or a patch of air and rolled out of his control. Balls thrown to him would routinely go through his hands out of bounds. It wasn't his fault – I had never really worked with him. Really, I didn't even know I would be coaching until a week or two before the season (like I said, they didn't have anybody else).
For sake of brevity I won't go into all the ups and downs of the season and the way the team progressed. Suffice it to say that, despite our coaching shortcomings, they got better each week and we are proud of each and every one of them.
Now fast forward to the last game of the season, a real live David vs Goliath matchup. The team we played had already beaten us the first time we played them by at LEAST 20 baskets. If the score were on the scoreboard I would have had to leave the gym with a bag over my head (yep, it was just that bad). And now, the last game of the season, we had to play them again. Needless to say, we were sore afraid.
When the teams came out and knelt down at mid-court for the pre-game prayer, I prayed a prayer of my own. I asked that our little team, who had played and practiced so hard, would compete well in this game. "Please, God, I'm begging ya, don't let this go down like last time!!" (or something to that effect) Hey, I'm in no danger of being confused with Bobby Knight but when your team suffers as many beat-downs as we have, some parents must wonder what we DO in practice each week!
Then, in my prayer, I pushed the envelope even farther. Knowing that our God is a miracle working God who created the universe itself, I also asked that my son, who was the only player on our team to not score a basket, would score one today.  I was proud of him regardless, of course. He had been playing good defense and getting better each week, but to this point he hadn't sniffed a basket. I knew God could do this, but I also knew it wouldn't be easy.
The game began, and it was clear our kids were ready to play. We put our best defender, a scrappy quick second grade girl, on their 5 footer, the guy that carved us up like Thanksgiving turkey last time. She played like a warrior-priestess, wreaking all sorts of havoc and disrupting him on almost every possession. Sure he got a few buckets, but not nearly as many as last time.
Nathaniel and one kid on the other team hadn't scored, so we coaches made the decision at the beginning of the game to create open shots for those kids. Nathaniel got his chance and nailed it on the first try. Awesome, I thought, sure it's manufactured but maybe now Nathaniel can get some confidence. God is good!
I was content with that, but the game wasn't over. Later, Nathaniel found himself open in the second half near the basket. One of our guards saw him there and passed it to him. He caught it, turned, and shot it off the backboard into the hoop, all on his own! He gave me a high five and a look like, "Dad, no biggie. I've done this before."
Some say God doesn't care about inconsequential matters like the games children play or whether a 7 year old makes a basket in UpWard, but they're wrong. If He is anything at all, He is the God of kids. He loves them and cares about them more than we parents could ever imagine. So I think when Nathaniel made that last basket, all on his own, God smiled right along with me.
All the kids hustled their hearts out and played the game of their lives. God answered my seemingly inconsequential prayer with more than I ever hoped for. Did we win? Well, there are no losers in UpWard and no scores. Let's just say we played Goliath within 2 or 3 baskets and leave it at that. It sure is a whole lot better than 20!
Related posts: